Pay it Forward Entry – Week 37
This is my submission for the [Pay it forward Curation contest](https://steemit.com/payitforward/@pifc/week-37-pay-it-forward-curation-contest) run by @thedarkhorse and @pifc.
Well, I've had a bit of a slow week with Steemit… which means that the replies are piling up… and I'm trying my best to reply to every comment on my blog… phew, it's just like email!
#
Blogging
@kipswolfe (REP 49) is someone who is known to me via the SteemitBloggers group and also through my weekly SBI contest. She does a good deal of general blog writing about life and about games/movies/comics, so it is all pretty much right up my alley of interests! Having also studied Physics and Mathematics, we have a similar education history as well!
However, this last post is about her [Most Embarrassing Moment](https://steemit.com/life/@kipswolfe/my-most-embarassing-moment) which is about her encounter with a pretty famous Astrophysicist. Come on… you want to read about someone else's most awkward moment!
#
Webcomics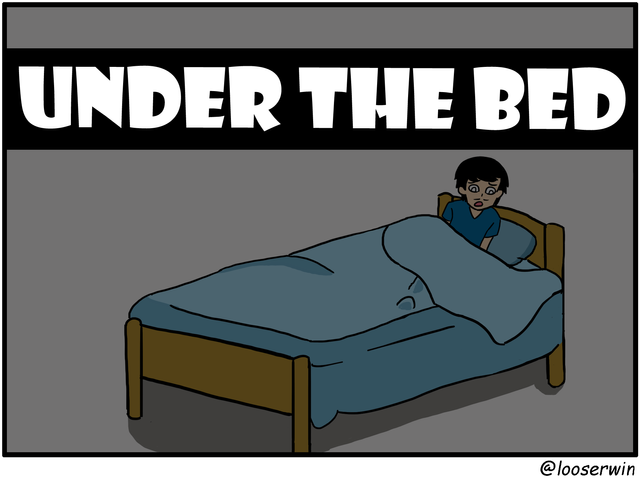 @looserwin (REP 48) is a relatively new blogger who loves League of Legends, Anime and Art who makes some nice webcomics on the side! I used to be really into League of Legends, but I eventually left after it just got too toxic and I just didn't have the uninterrupted time to play an hour long game in realtime…. kids…. blah!
Anyway, this [featured post](https://steemit.com/steemit-webcomics/@looserwin/under-the-bed) was an entry for a webcomics contest, but it is quite an interesting and funny comic with a huge amount of behind the scenes re-construction of the comic itself! Enjoy!
#
My past entries
I'm going to keep a record of my past entries mostly for my own ease of finding them again!
[Week 1](https://steemit.com/payitforward/@bengy/pay-it-forward-curation-contest-week-1-entry)
[Week 2](https://steemit.com/payitforward/@bengy/pay-it-forward-curation-contest-week-2-entry)
[Week 3](https://steemit.com/payitforward/@bengy/pay-it-forward-curation-contest-week-3-entry)
[Week 4](https://steemit.com/payitforward/@bengy/pay-it-forward-curation-contest-week-4-entry)
[Week 5](https://steemit.com/payitforward/@bengy/pay-it-forward-curation-contest-week-5-entry)
[Week 6](https://steemit.com/payitforward/@bengy/pay-it-forward-curation-contest-week-6-entry)
[Week 7](https://steemit.com/payitforward/@bengy/pay-it-forward-curation-contest-week-7-entry)
[Week 8](https://steemit.com/payitforward/@bengy/pay-it-forward-curation-contest-week-8-entry)
[Week 9](https://steemit.com/payitforward/@bengy/pay-it-forward-curation-contest-entry-week-9)
[Week 10](https://steemit.com/payitforward/@bengy/pay-it-forward-curation-contest-entry-week-10)
[Week 11](https://steemit.com/payitforward/@bengy/pay-it-forward-curation-contest-entry-week-11)
[Week 12](https://steemit.com/payitforward/@bengy/pay-it-forward-curation-contest-entry-week-12)
[Week 13](https://steemit.com/payitforward/@bengy/pay-it-forward-entry-week-13-98b927538cf56)
[Week 14](https://steemit.com/curation/@bengy/payitforwardentry-week14-d99mj5srz6)
[Week 15](https://steemit.com/curation/@bengy/payitforwardentry-week15-rrhhe2p73x)
[Week 16](https://steemit.com/payitforward/@bengy/payitforwardentry-week16-wvsqh33nzg)
[Week 17](https://steemit.com/community/@bengy/payitforwardentry-week17-22j9wdlyq8)
[Week 18](https://steemit.com/steemitbloggers/@bengy/payitforwardentry-week18-r1wklp8c68)
[Week 19](https://steemit.com/payitforward/@bengy/payitforwardentry-week19-82wfddl1f9)
[Week 20](https://steemit.com/payitforward/@bengy/payitforwardentry-week20-zeyxpge1fl)
[Week 21](https://steemit.com/curation/@bengy/payitforwardentry-week21-8jr9sijqra)
[Week 22](https://steemit.com/curation/@bengy/payitforwardentry-week22-c8zjeen41n)
[Week 23](https://steemit.com/curation/@bengy/payitforwardentry-week23-17ve9rxmdo)
[Week 24](https://steemit.com/curation/@bengy/-fuyx5b39jp)
[Week 25](https://steemit.com/curation/@bengy/-7k132vkhke)
[Week 26](https://steemit.com/curation/@bengy/payitforwardentry-week26-ydmgnb7l5a)
[Week 27](https://steemit.com/curation/@bengy/payitforwardentry-week27-cqjve0g2lt)
[Week 28](https://steemit.com/curation/@bengy/payitforwardentry-week28-g5jmpzjvnw)
[Week 29](https://steemit.com/curation/@bengy/payitforwardentry-week29-aobu4hh85o)
[Week 30](https://steemit.com/music/@bengy/payitforwardentry-week29-tr10rhyh1x)
[Week 31](https://steemit.com/curation/@bengy/payitforwardentry-week31-7yznrjonrg)
[Week 32](https://steemit.com/community/@bengy/payitforwardentry-week32-qc8z3xosoy)
[Week 33](https://steemit.com/curation/@bengy/payitforwardentry-week33-w4823hoaoi)
[Week 34](https://steemit.com/alldutchenglish/@bengy/payitforwardentry-week34-yf0vq6q13a)
[Week 35]( https://steemit.com/curation/@bengy/payitforwardentry-week35-4ytijddqxo)
[Week 36](https://steemit.com/alldutchenglish/@bengy/payitforwardentry-week36-aoqdpyxwsv)
https://steemitimages.com/0x0/https://cdn.steemitimages.com/DQmQgdKBYt2WqqK4iNvDmFsZHUJfu9t62Hz1JxHAwJ7SyoB/thealliance_pagebreak.png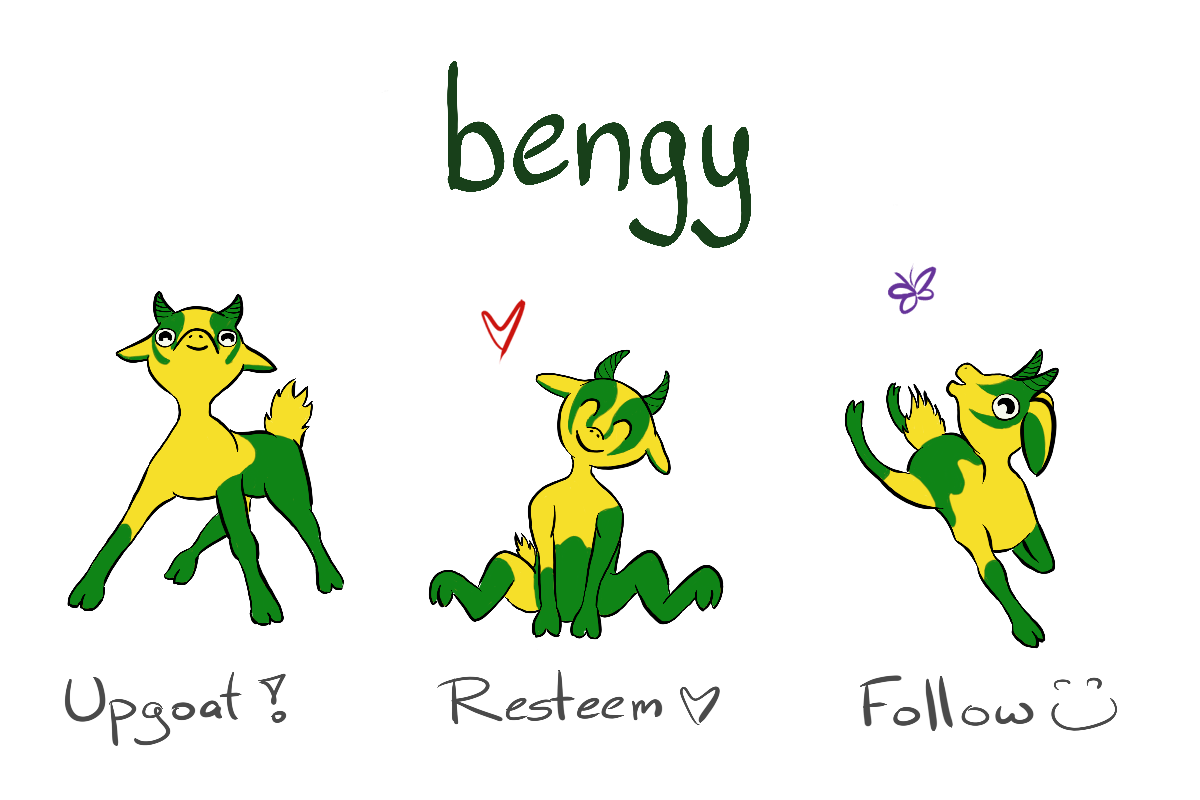 Upgoats by ryivhnn
Account banner by jimramones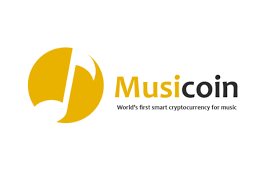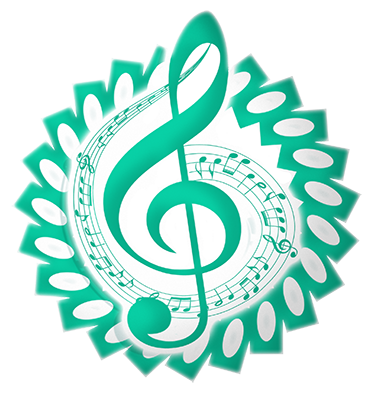 The classical music community at #classical-music and [Discord](https://discord.gg/ppVmmgt). Follow our community accounts @classical-music and @classical-radio. Community Logo by ivan.atman
[![SB_new.png](https://cdn.steemitimages.com/DQme6iCXXT4Nedd1YVvdMCKq4Hr6dMD8NBMEaog6n7Gnr6e/SB_new.png)](www.steemit.com/@steemitbloggers)

[![steemengineBannerAnimation(test).gif](https://steemitimages.com/DQmbL3cUmuD8wEbAhqqPtZcxA1QX1PmgQjY6nsMb5XZBepw/steemengineBannerAnimation(test).gif)](https://steemit.com/introduceyourself/@thesteemengine/introducing-the-steem-engine-initiative)