Extreme Parenting!
I guess that should really read…
#
X-Treme Parenting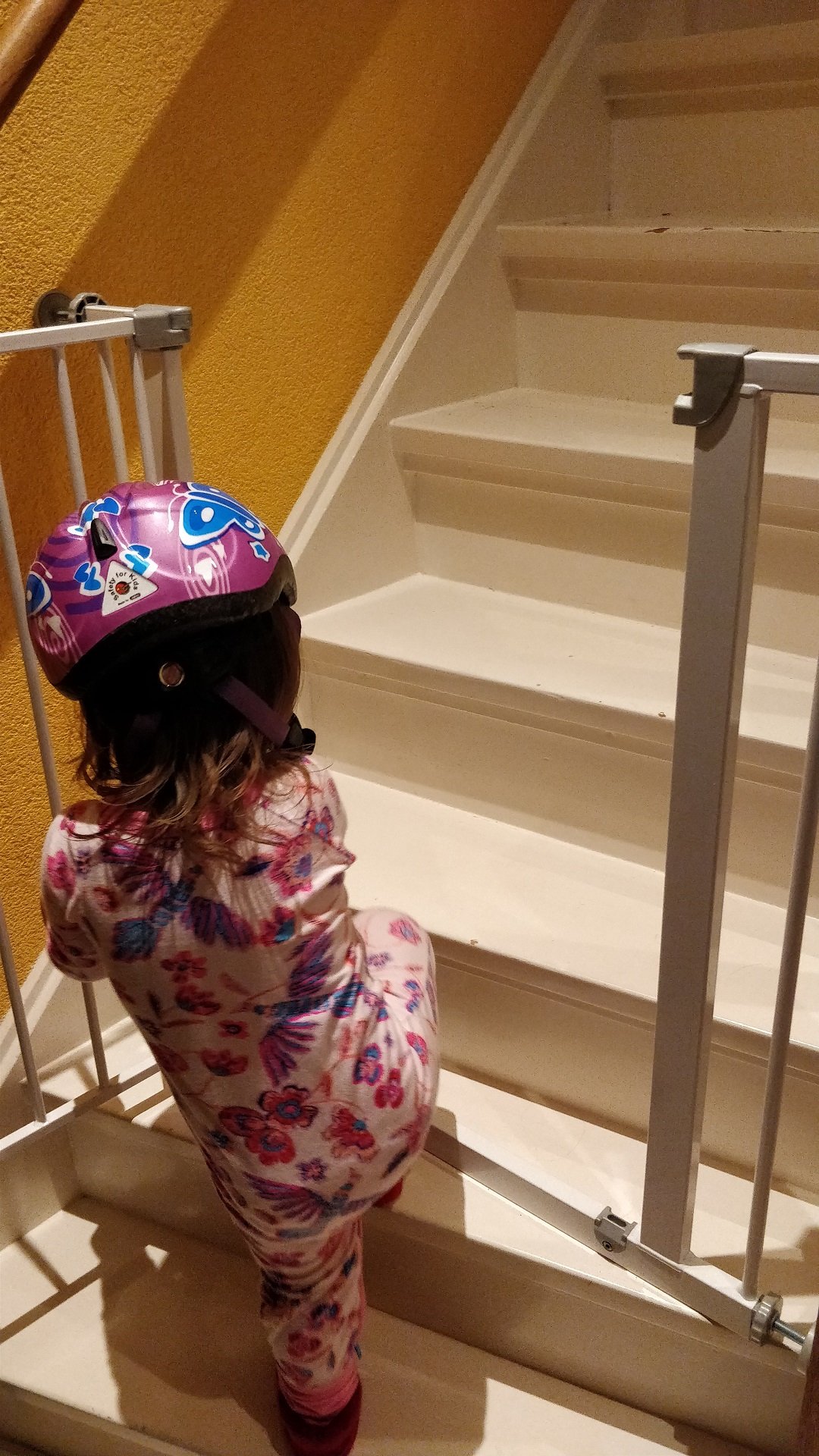 For some reason, our little toddler has decided that her favourite piece of headwear at the moment is her sister's old bicycle helmet. I guess it is a step up from her mother's underwear or some random bag from the bin…. and just before anyone mentions it, it isn't because for protection from our parenting!
… at least I think it isn't, I have dropped her once… in the middle of the night. In my defense, it was really pitch black, and I was walking around alot trying to get her back to sleep, and I really thought I was over the bed! THUNK!
… but apart from that, nothing in recent history has warranted a need for head protection!
#
X-treme Parkour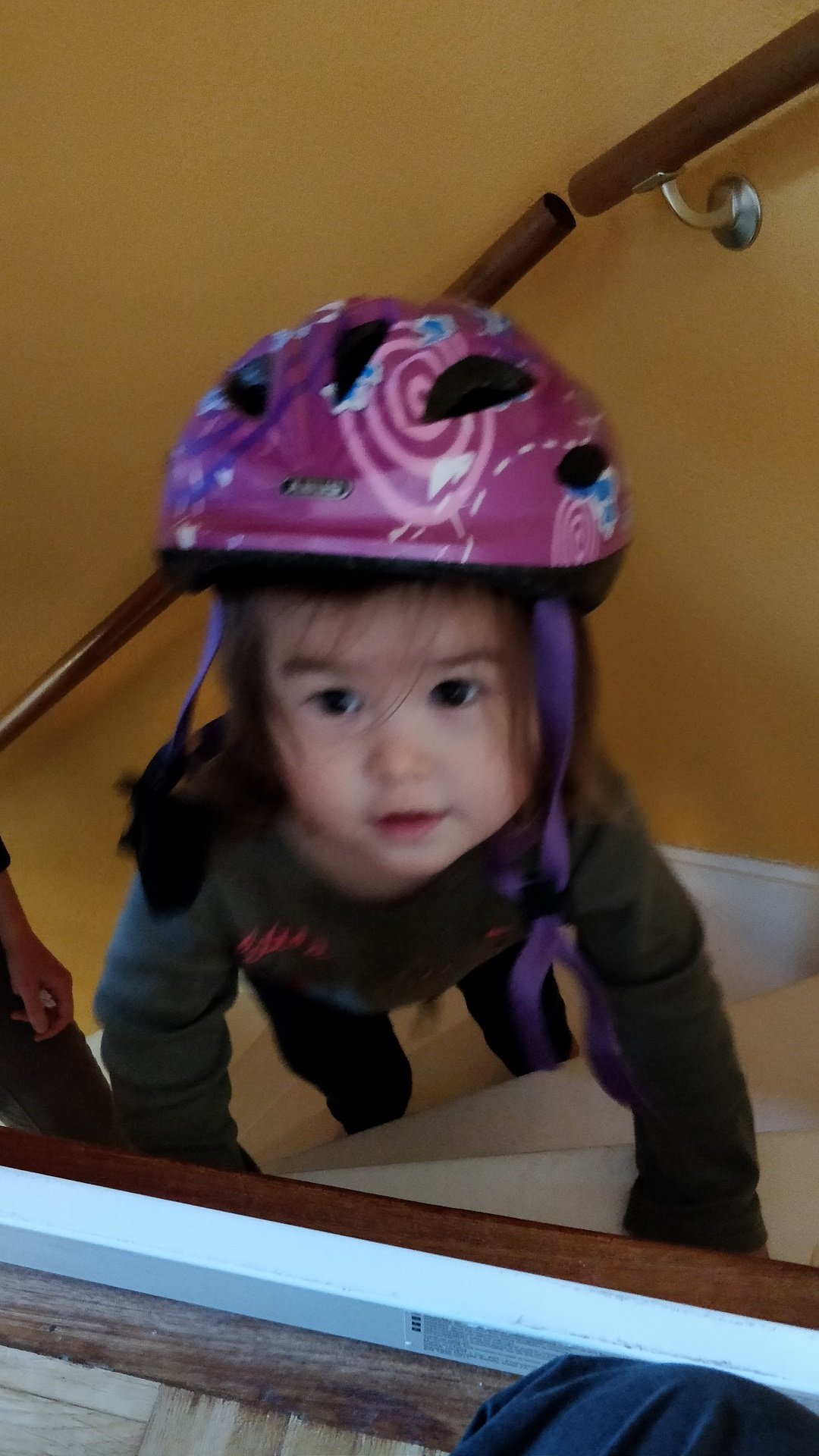 Well, maybe it could be that we are letting her walk down the stairs now. Dutch stairs are pretty damn steep, and we have been allowing her to climb up, but we've only just started to let her walk down.
For a little girl, I keep thinking that it is more like mountain climbing each time she goes up and down… maybe I should tie my phone to her for the extra @actifit points?
It's a much trickier maneuver to go down than up… unless you just let gravity do all the work. In that case, it is really easy!
#
X-treme Reading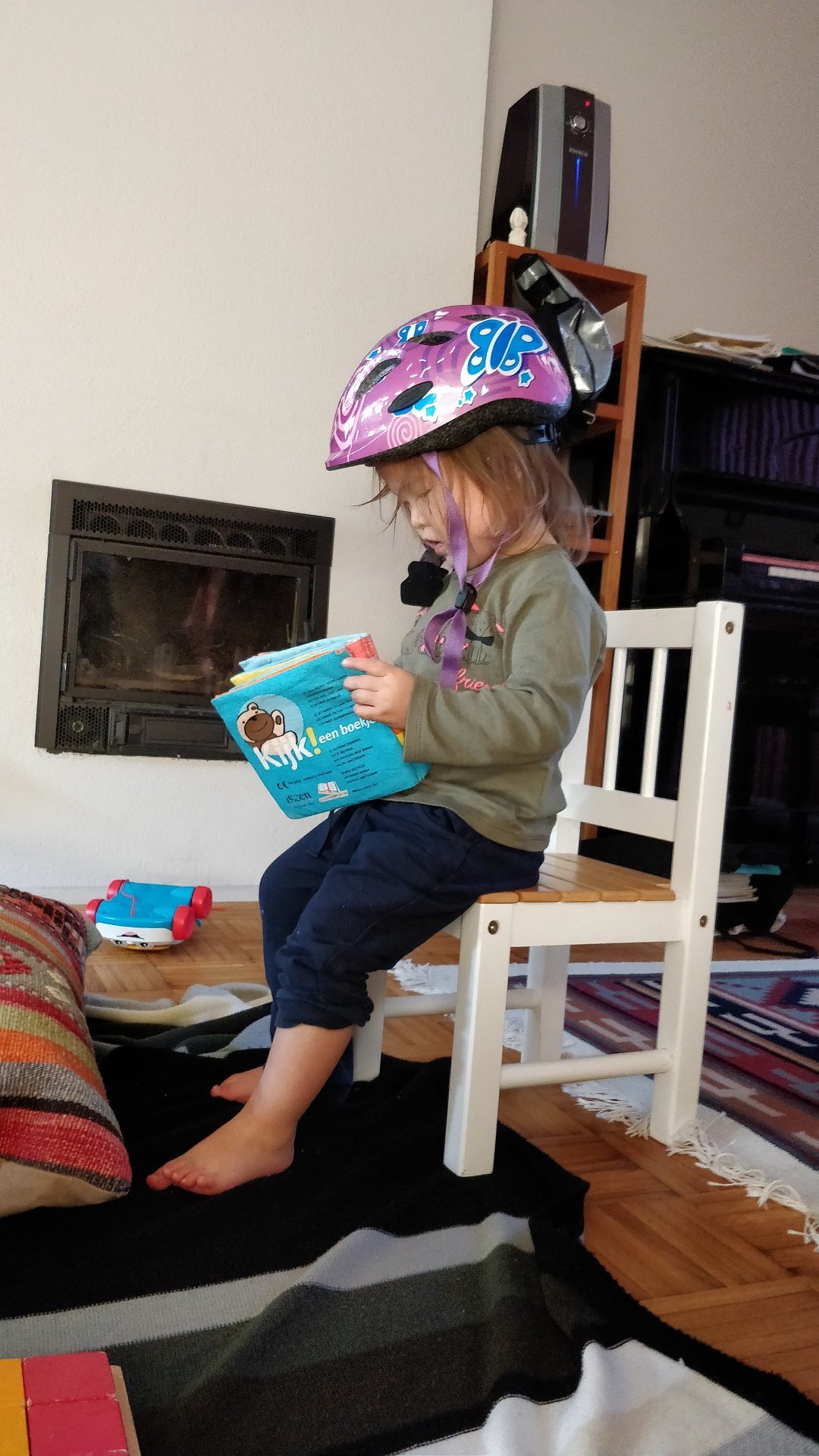 Well…. knowledge is a dangerous thing, but you might think that reading isn't such an extreme (sorry, X-treme) activity, but have you tried reading with only one leg on the ground?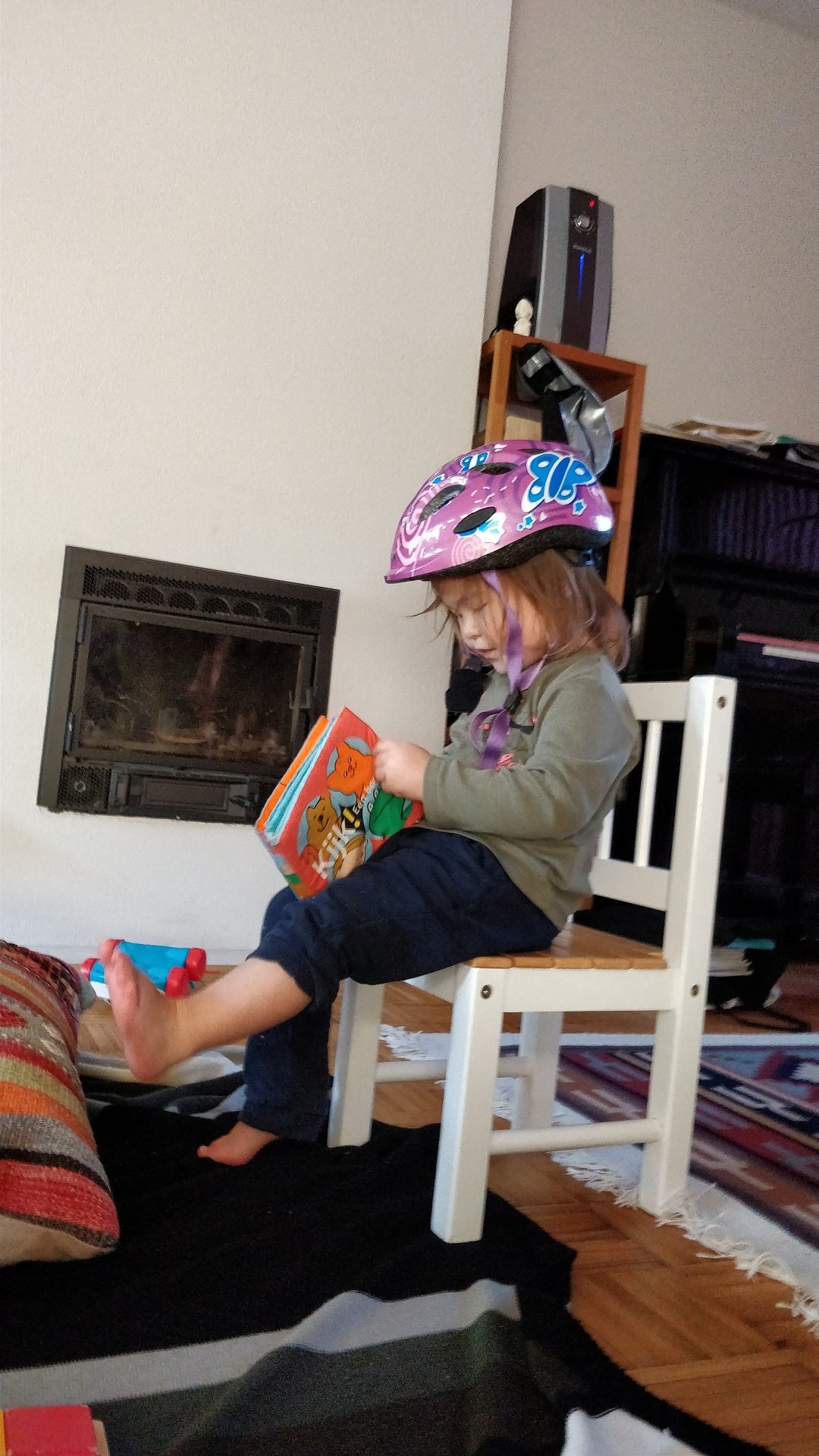 #
My Reward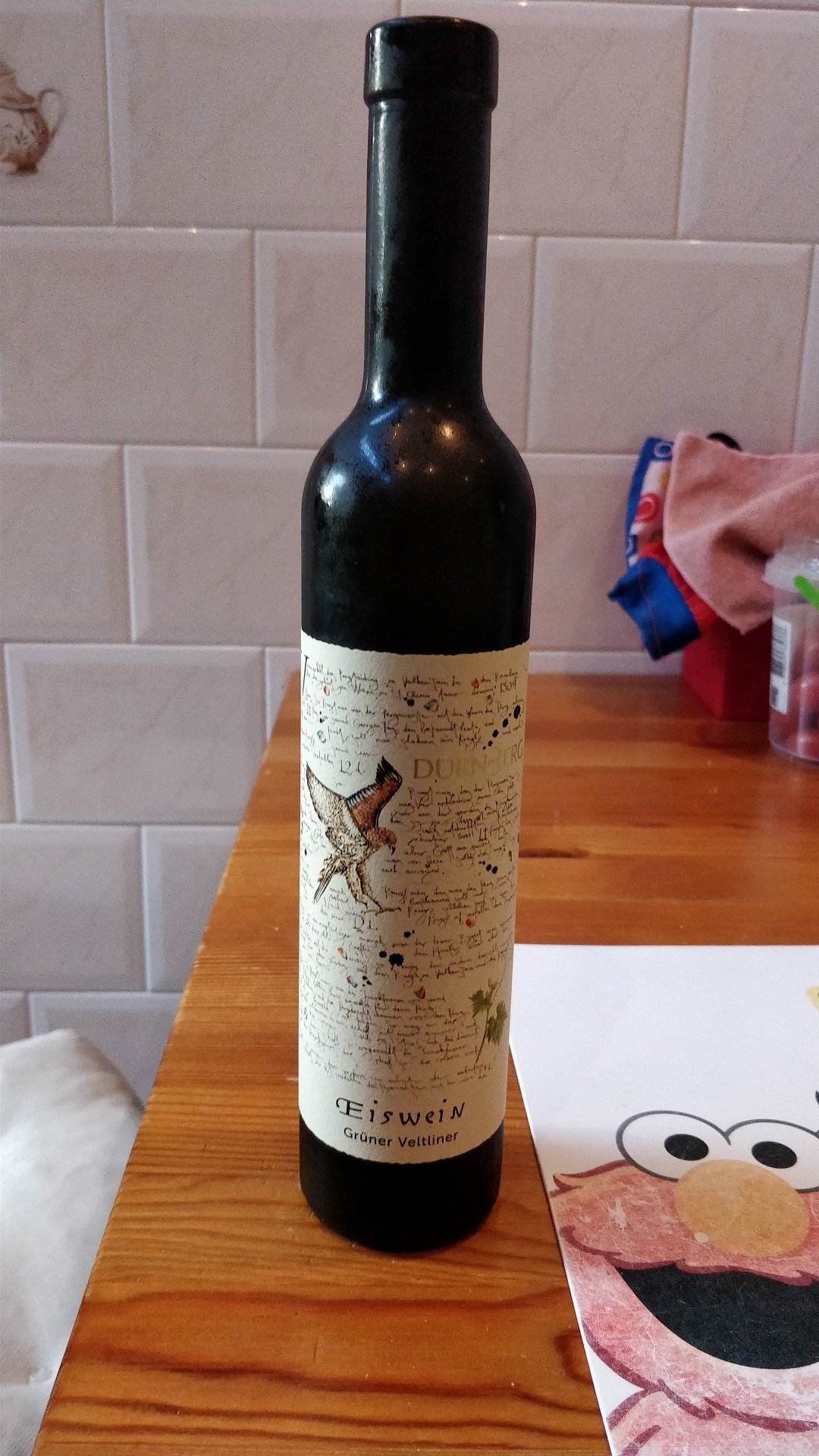 Well, it was a long day. My wife and my oldest daughter had a day out at the movies and a bit of long bike ride, so I was the toddler tamer for the day. This Eiswijn from Germany is my just reward for a day well spent!
It's a nice sweet dessert wine served nice and chilled! Goes down like a treat!
https://steemitimages.com/0x0/https://cdn.steemitimages.com/DQmQgdKBYt2WqqK4iNvDmFsZHUJfu9t62Hz1JxHAwJ7SyoB/thealliance_pagebreak.png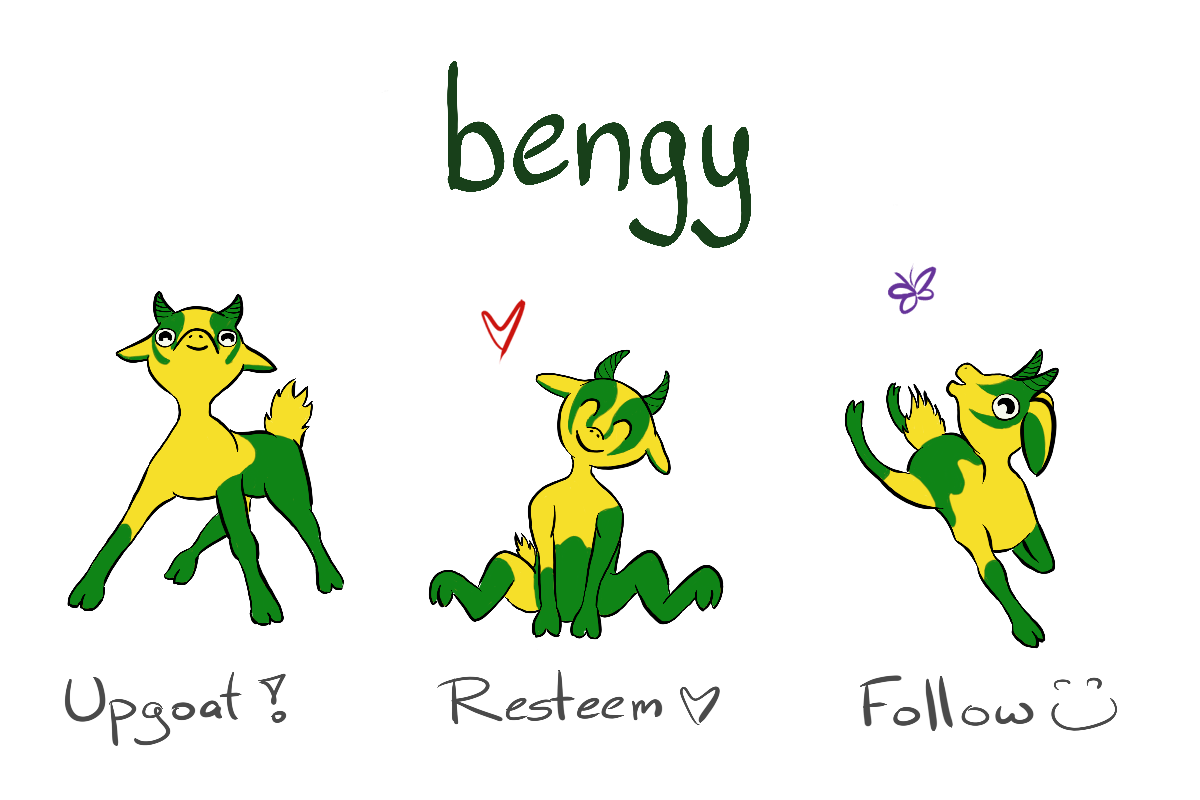 Upgoats by ryivhnn
Account banner by jimramones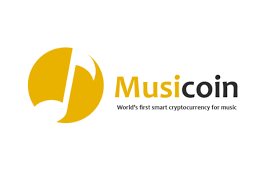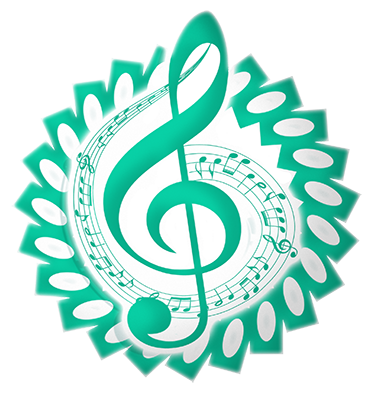 The classical music community at #classical-music and [Discord](https://discord.gg/ppVmmgt). Follow our community accounts @classical-music and @classical-radio. Community Logo by ivan.atman
[![SB_new.png](https://cdn.steemitimages.com/DQme6iCXXT4Nedd1YVvdMCKq4Hr6dMD8NBMEaog6n7Gnr6e/SB_new.png)](www.steemit.com/@steemitbloggers)

[![steemengineBannerAnimation(test).gif](https://steemitimages.com/DQmbL3cUmuD8wEbAhqqPtZcxA1QX1PmgQjY6nsMb5XZBepw/steemengineBannerAnimation(test).gif)](https://steemit.com/introduceyourself/@thesteemengine/introducing-the-steem-engine-initiative)