Curating Music History: 1st movement from Brahms Violin sonata in G major
https://steemitimages.com/0x0/https://cdn.steemitimages.com/DQmQgdKBYt2WqqK4iNvDmFsZHUJfu9t62Hz1JxHAwJ7SyoB/thealliance_pagebreak.png
#
The Composition
This Violin Sonata (Opus 78), the first of three, by Brahms is known by the nickname "Regensonata" (Rain Sonata) due to the lifting of material from the two songs (also by Brahms), the "Regenleid" (Rain Song) and "Nachklang" (Echo). All three of the Brahms sonatas are an integral part of every professional violinist's training and repertoire, and at some point in time, we all will perform these beloved pieces.
The sonata consists of three movements, of which I am only presenting this first movement excerpt. However, I would really recommend the rest of the sonata to anyone who is interested, as it is a piece that justly deserves it's place in the standard repertoire of the modern Classical violinist.
This particular sonata (and this movement in particular) holds an incredibly special place in my heart as it was one of the first pieces that I ever performed together with my wife. In fact, this was long before we were romantically attached, and we were even barely on the border of speaking publicly to each other (we are both relatively shy people at heart!).
Just hearing it again after such a long time brings back a flood of emotions and memories from a long time ago!
https://steemitimages.com/0x0/https://cdn.steemitimages.com/DQmQgdKBYt2WqqK4iNvDmFsZHUJfu9t62Hz1JxHAwJ7SyoB/thealliance_pagebreak.png
#
The Composer
[By C. Brasch, Berlin (biography) – http://wicr.uindy.edu/Education/Composers/BrahmsJ.html, Public Domain]( https://commons.wikimedia.org/w/index.php?curid=318118)
Johannes Brahms (1833 – 1897) is one of the central pillars of the Germanic tradition of Classical Music. Often spoken with the same reverence and respect as that accorded to Bach and Beethoven, his music has long occupied a favoured spot in the Classical music concert hall repertoire.
Despite the fact that pretty much all of his surviving works are generally considered masterpieces, Brahms often destroyed much of his own work, with manuscripts being destroyed physically whilst other works were never published.
Although the modern interpretation of his works tends to view him in a Romantic light and style of interpretation, he was often considered more as a traditionalist. Thus, most of his work more closely resembles the structures and styles of the earlier Classical period. It has been a more recent phenomenon to view his works through the lens of the growth FROM a Classical outlook instead of backwards from the Romantic viewpoint that later followed it.
https://steemitimages.com/0x0/https://cdn.steemitimages.com/DQmQgdKBYt2WqqK4iNvDmFsZHUJfu9t62Hz1JxHAwJ7SyoB/thealliance_pagebreak.png #
The Performers
Ray Chen is one of the leading violinists of the YouTube era. He has cultivated an an amazing social media following on Youtube/Facebook and other social media channels which has been a great thing for the outreach of Classical Music.
Fortunately, this social media presence is backed up by solid and impressive technical skill and a formidable and exciting musical performance style. It is rare to see the two parts go hand in hand, Style AND Substance!
https://steemitimages.com/0x0/https://cdn.steemitimages.com/DQmQgdKBYt2WqqK4iNvDmFsZHUJfu9t62Hz1JxHAwJ7SyoB/thealliance_pagebreak.png
#
Previous Curating Music History posts
[Sonata Representativa (aka The Animal Sonata by Biber)]( https://steemit.com/animals/@bengy/curatingmusichistorysonatarepresentativaakatheanimalsonatabybiber-a27hwu2ehb) [Curating Music History: A Night on Bald Mountain (Mussorgsky)]( https://steemit.com/classical-music/@bengy/curatingmusichistoryanightonbaldmountainmussorgsky-gl6t2po3mj) [El sombrero de tres picos (The Three Cornered Hat, de Falla)]( https://steemit.com/ballet/@bengy/curatingmusichistoryelsombrerodetrespicosthethreecorneredhatdefalla-oeljcbyf06)
[Oboe and Violin Double Concerto (JS Bach)]( https://steemit.com/classical-music/@bengy/curatingmusichistoryoboeandviolindoubleconcertojsbach-zsbkqvodhv)
[An American in Paris (Gershwin)](https://steemit.com/classical-music/@bengy/curatingmusichistoryanamericaninparisgershwin-40p5crf6x5)
[1st and 2nd Arabesque (Debussy)](https://steemit.com/classical-music/@bengy/curatingmusichistory1stand2ndarabesquedebussy-dydw89qss6)
[Last movement from 6th Brandenburg Concerto (JS Bach)](https://steemit.com/classical-music/@bengy/curatingmusichistorylastmovementfrom6thbrandenburgconcertojsbach-z6eejlgd0p)
[Agnus Dei from Faure Reqiuem](https://steemit.com/classical-music/@bengy/curatingmusichistoryagnusdeifromfaurereqiuem-lq6jv3kdwu)
[Vivaldi double Cello concerto](https://steemit.com/steemitbloggers/@bengy/curatingmusichistoryvivaldidoublecelloconcerto-c5m4j74gn9)
[Last movements from 2nd Sonata in a minor (Westhoff)](https://steemit.com/classical-music/@bengy/curatingmusichistorylastmovementsfrom2ndsonatainaminorwesthoff-dkytq8pjtl)
[The Typewriter by Erik Satie](https://steemit.com/classical-music/@bengy/curatingmusichistorythetypewriterbyeriksatie-7reubfq2xu)
[Children's Corner (Debussy)](https://steemit.com/classical-music/@bengy/curatingmusichistorychildrenscornerdebussy-sylgv8gmsx)
[Last movement from Brahms Violin Concerto](https://steemit.com/steemitbloggers/@bengy/curatingmusichistorylastmovementfrombrahmsviolinconcerto-npuak4tmku)
[Finale from 4th Symphony (Tchaikovsky)](https://steemit.com/classical-music/@bengy/curatingmusichistoryfinalefrom4thsymphonytchaikovsky-cb9lh22c89)
[Last movement from "Jupiter" Symphony #41 (Mozart)](https://steemit.com/classical-music/@bengy/-3y1gya4zzt)
[Overture to Midsummer Night's Dream (Mendelssohn)](https://steemit.com/classical-music/@bengy/curatingmusichistoryoverturetomidsummernightsdream-0rw0m1edwt)
[Histoire du Tango: Cafe 1930 (Piazzolla)](https://steemit.com/history/@bengy/curatingmusichistoryhistoiredutangocafe1930piazzolla-qcgxka77bj)
[Last movement from Violin sonata 2 (Prokofiev)](https://steemit.com/classical-music/@bengy/curatingmusichistorylastmovementfromviolinsonata2prokofiev-6csk14wdpe)
[Young Person's Guide to the Orchestra (Britten)](https://steemit.com/classical-music/@bengy/curatingmusichistoryyoungpersonsguidetotheorchestrabritten-qj1ahvz9c4)
['Sonata in d minor for violin and continuo" (Elisabeth Jacquet de la Guerre)](https://steemit.com/classical-music/@bengy/curatingmusichistorysonataindminorforviolinandcontinuoelisabethjacquetdelaguerre-h2kn5f216n)
['Sonata duodecima' for Violin and Continuo(Isabella Leonarda)](https://steemit.com/classical-music/@bengy/curatingmusichistorysonataduodecimaforviolinandcontinuoisabellaleonarda-r0z05g15t7)
[Chaconne from Le Bourgeois Gentilhomme (Lully)](https://steemit.com/classical-music/@bengy/curatingmusichistorychaconnefromlebourgeoisgentilhommelully-cyc2ds6og9)
[Alla Danza Tedesca from Beethoven String Quartet Op.130](https://steemit.com/classical-music/@bengy/curatingmusichistoryalladanzatedescafrombeethovenstringquartetop130-8x0kufylie)
[6 Elizabethan Songs: Argento](https://steemit.com/classical-music/@bengy/curatingmusichistory6elizabethansongsargento-3hobwde3a1)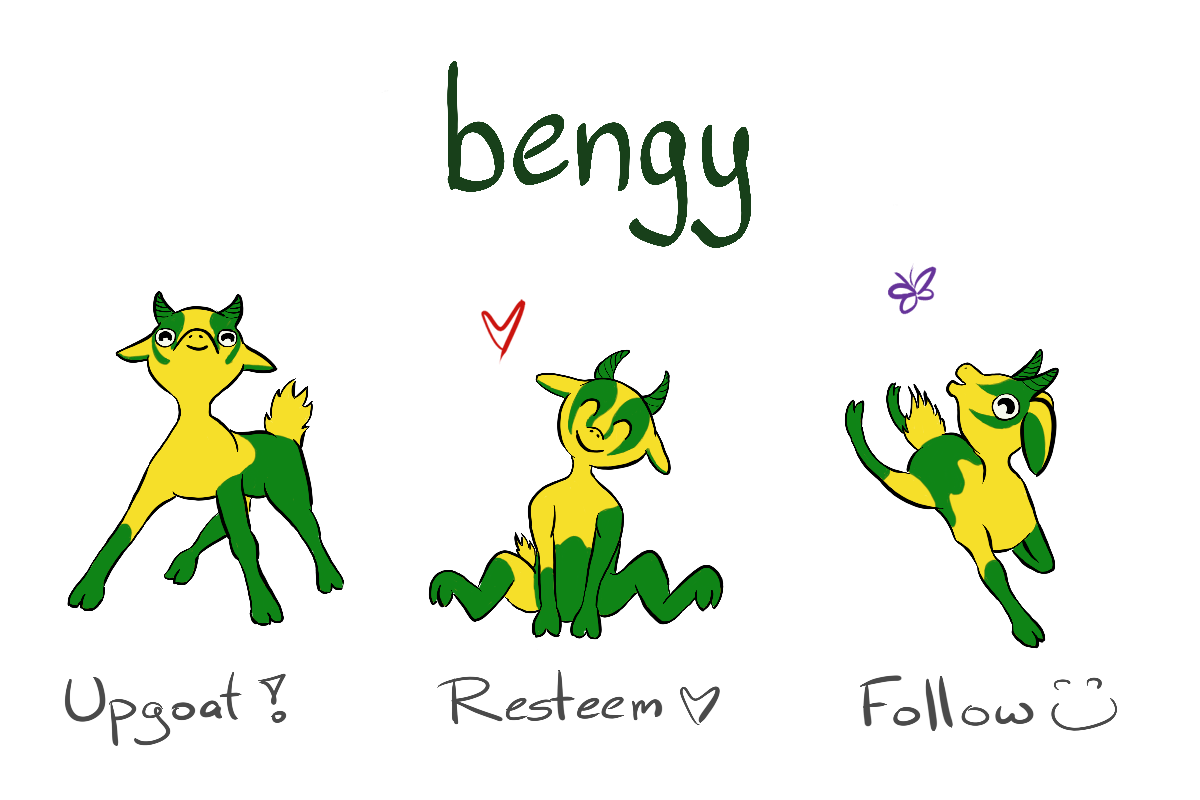 Upgoats by ryivhnn Account banner by jimramones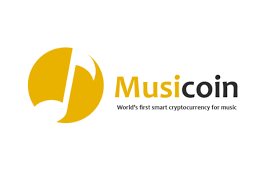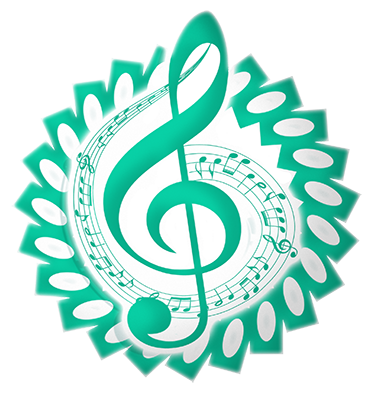 The classical music community at #classical-music and [Discord](https://discord.gg/ppVmmgt). Follow our community accounts @classical-music and @classical-radio. Community Logo by ivan.atman
[![SB_new.png](https://cdn.steemitimages.com/DQme6iCXXT4Nedd1YVvdMCKq4Hr6dMD8NBMEaog6n7Gnr6e/SB_new.png)](www.steemit.com/@steemitbloggers)
[![steemengineBannerAnimation(test).gif](https://steemitimages.com/DQmbL3cUmuD8wEbAhqqPtZcxA1QX1PmgQjY6nsMb5XZBepw/steemengineBannerAnimation(test).gif)](https://steemit.com/introduceyourself/@thesteemengine/introducing-the-steem-engine-initiative)